Cycling in Bright... with family.
If you're anything like me you're trying to balance riding your bike with a family and work... So it's not usually an option to announce that you're heading off for a weekend of cycling with a 'see you on Sunday night' as you wave from the door.
I recently hit the road with the family and bike for a weekend in Bright and discovered that it's a place that has something for everyone.
Words and Images - Mike Boudrie
Bright is a pretty easy three and a half our drive from Melbourne. Even with a loaded car, 2 year-old and heavily pregnant wife the trip passed pretty quickly and the standard drop into Euroa Bakery yielded tasty goodness for everyone.
Before this trip, going to Bright was all about the bike as we make our annual pilgrimage to take on the Audax Alpine Classic every January. Then it's about preparation, long days of riding and embracing an overflowing town. This time it was a couple of short rides and time with the family. Everyone's a winner!
This time Bright was calm and cool... and beautiful. We decided to stay in the centre of Bright at Bright Hill Escape. The place fitted in with our family/cycling holiday, literally a 2 minute walk to the shops, but secluded and quiet. The owners provided a bike work stand and track pump, plus there's plenty of space for bikes. There was also the all important quality coffee machine for the morning shot. Three bedrooms and two bathrooms would keep much larger families than ours happy. One of the bedrooms and bathrooms can remain separate from the rest of the house if you're travelling with friends...
My plan was to get out on the bike for a couple of hours each morning then spend the day exploring with the family. Riding in the Alpine region during autumn is a different experience. It's definitely on the cool side with Mr Garmin not even getting close to 5 degrees. The crisp air clears the lungs and the views are all together different, snow capped peaks, browns, greens, reds, yellows. The roads were also super quiet, You'll do well to have more than a couple of cars pass you as you wind your way over Tawonga Gap.
As I get back to the house my 'house mates' are just getting on with breakfast and it's time to utilise the inner caveman and try and make a fire. It takes a conscious shift to embrace the high country, slow down the pace from the normal frenetic city speed and take in the surrounds. I was amazed how quickly I managed to leave all the craziness behind and relax.
A visit to the Stag and Emu farm was awesome, and I'll be marking it down as a stop in during a ride on my next visit for a coffee and a breathtaking view. There's a great park for kids in Bright and if you can be bothered getting in the car the Trout Farm looks like it would be worth a visit. There's countless small shops selling this and that (not really my thing) and now there's two bike shops to check out some new cool stuff that you 'need'.
There's some good solid options for food and coffee in Bright including Bright Brewery and the Alpine Hotel that sorted us out with good winter meals and were kid friendly. Our pick for coffee was Cherry Walk.
Don't get me wrong, I love going away and exploring on the bike. Big days with early starts and late finishes, that awesome feeling of absolute exhaustion and crashing into bed and falling asleep in 2 seconds. But a weekend of shorter but still inspiring riding and long days chilling with the family shows that you can have your cake and eat it.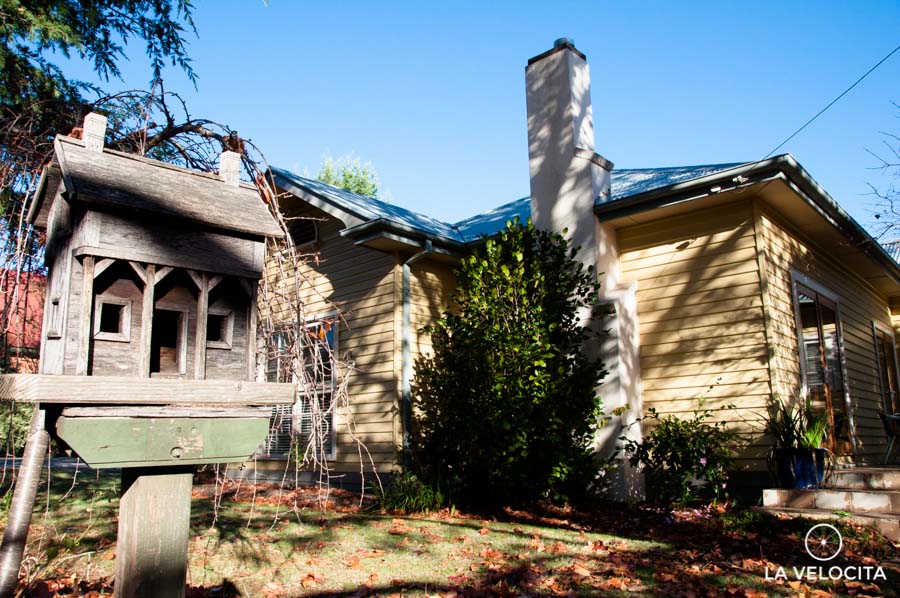 Mike Boudrie