The Weekly Rider - Kirra McDonald
Kirra McDonald is the Weekly Rider! Kirra lives and breaths cycling. She's out most days on one of several awesome bikes and competing at weekends. Kirra is one to watch, showing some great recent form, winning her way up through the ranks.
Name: Kirra McDonald
Lives: Kensington, VIC
Dream bike: My Giant Envie that I am on now; just with a Di2 upgrade… which is coming! (It's a pretty good looking bike even if I say so myself!)
Favourite local ride: I recently did the GORC ride- it was spectacular riding at Lorne, good combination of climbing and stunning views. Or just to Mordialloc along the beach, anywhere where there is ocean to look out over.
My current cycling goal is... To train for Amy's Grand Fondo in 2015, and to be quicker than Travis coming up Fullarton Road… Buxton 6hr Enduro MTB event (survival of)... and the Gatorade Triathlon Sprint Series for 2014/2015 (the countdown to the first race has begun!!!)
When I am on the bike I: Am able to switch off and just ride. I can leave my work behind, as it can be quite demanding and stressful at times. I can ride around my work which I am very thankful for and there have even been a few occasions where my bike has come on my work road trips!
I can be quiet, be strong (sometimes), be happy, be free to go where ever I want, at my own pace. Ride with old and new friends, enjoy a good coffee (multiple coffees most often than not) and stop and take it all in as I please to. And I get to combine my love of photography, or more so capturing life as it happens.
How did your love for bikes come about? I started to 'train' for the Peter Mac Ride to Conquer Cancer in 2012, when I became ill myself and found out I had carcinoid after a routine appendicectomy. I had never felt so healthy before my surgery, and found it an amazing way to get better after my surgery. I have continued to ride since and was very proud to complete both the Peter Mac Ride to Conquer Cancer and Around the Bay (210km) in 2013 (with only 6 days between each event).
Since, riding has brought about a love for the cycling culture, making new friends, meeting some truly amazing people (particularly on the Peter Mac ride- very humbling to ride with some very strong cancer survivors and with those who were doing it to honour their loved ones lost), and a new found health and vitality that I perhaps didn't have beforehand.
Share a cycling memory: When I was really young, my sister and I were riding down to the shops to get some lollies with our pocket money, and we were going down this 'really big hill' and I was going too fast and Mia yelled at me to use to my brakes- so I did… Just my front ones, which sent me flying over the handle bars, and cutting up my knee. Some lovely lady pulled over and drove me and my broken bike home. I still have the scar on my knee to prove how much of a silly dare devil I was… My sister still laughs at me when we talk about it. All for a bag of lollies… Not much has changed- still love riding, still love lollies…
Now, I get to see my nieces and nephews get on their first bikes, and watch the fun of learning how to pedal and balance, and hear about the tumbles and how they just dust them selves off, and get back on!
This and taking out 2nd overall in the FOJCX cyclocross series in Women's B grade (my first season of CX)! That has been a fun series to participate in and I look forward to the series in 2015!
I love to ride because... I can switch my mind off and just pedal. I can achieve new goals, or just ride for the sake of riding and being outside. I can take any one of my bikes literally anywhere- it is almost like I am unstoppable.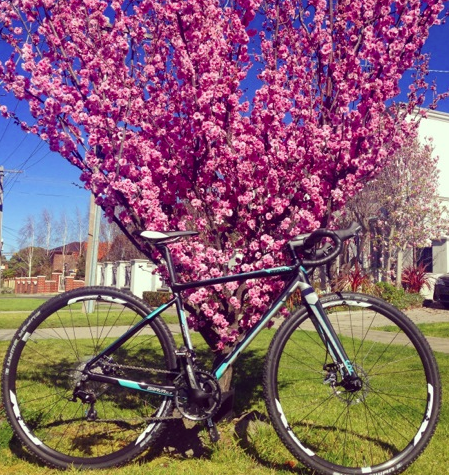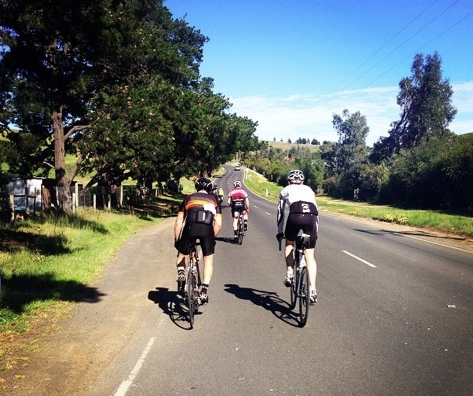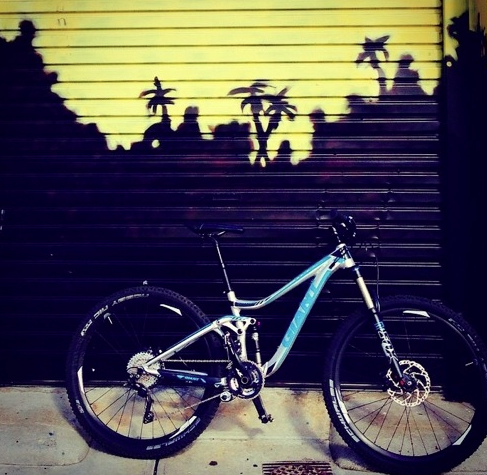 Mike Boudrie